Crossflex Wheel Roller
Regular price $39.55
Estimated Delivery Between to . **Depends on shipping location.
PEOPLE LOOKING FOR THIS PRODUCT
As long as you spend five minutes a day, you can do as many as 40 exercise methods at any time and anywhere, allowing you to maintain a good figure at any time.

Anti-plaque EVA degraded, ergonomic, large, and non-slip. Flexible - Wheels soft sponge and hand cover for comfort. Different levels of training according to your choice for maximum physical health.
Specifications:

Weight: 1.1kg
Colour: Green, Blue, Pink
Material: ABS/PP, Seat EVA
Applicable case:
For training the back, arms, shoulders, and thigh muscles
Package Content: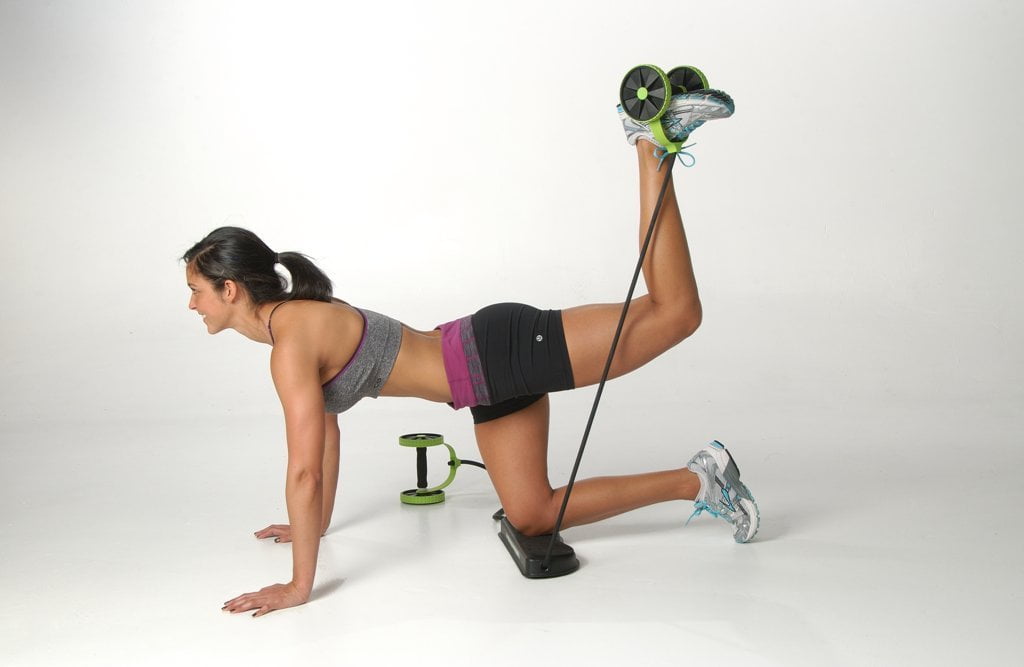 Order Cancel
Your order can be cancelled or amended within the first 48 hours of purchase. Orders cannot be cancelled or changed if they have already been shipped and so in this case please follow the returns policy below. Refunds will not ordinarily be issued for non-delivery for items showing as delivered to the address provided.
Returns
We are able to offer a full refund on any faulty products returned to us within 30 days of purchase. The cost of returning your item to our address is at your own expense. If you wish to return an item for other reasons the return must be returned within 14 days of delivery. All returns must be requested through email. Please contact us on live chat or contact us page.
To be eligible for a return your item must be:
Unused and in the same condition that you received it. It must also be in the original packaging.
Received by us within 14 days of item delivery. If the items are not received within 14 days unfortunately we cannot offer a refund.
How long does it take for an order to arrive?
This depends on the product ordered.  Most of our items are shipped directly from our local suppliers and around the world to offer you the best quality and optimum price. Many items will arrive within 3-5 working days, however please allow 7-20 working days for delivery. Please do not panic if it does not show up immediately, it's on its way 🙂
I just placed an order, when will it ship?
Please allow 24-48 hours production time for your order to ship out. Tracking numbers will be updated 1-3 business days after your order has been SHIPPED.
How do I track my order?
If we include tracking information with your order, you can view it from the shipping confirmation email that we sent you. By entering your tracking number, you will see an estimated delivery date under the order details.
I ordered 2 or more items, but only received one… where's my order?
We have a large assortment of products not stocked in house, when you order multiple items at a time, they may be shipped separately so they get to you faster. You may receive one item before the other. So, don't panic if you don't receive all of your items at once…they are on their way to you. 🙂
I am not in love with my order, can it be returned? What if there is an issue?
We offer a 100 % money-back guarantee if the product is defective or damaged. We give you 30 days to send it back to us for a full refund. You must ship it back at your own expense, once we have received the product we will refund the full amount of your original purchase. Please Include all a name and order number on the returned parcels. Please note: If your package is on the way, you must wait for it to arrive and return it before receiving a refund.
Can I cancel my order?
You are able to cancel your order with no penalty! You must cancel your order before it ships. If the item is already sent please use our easy return system to get a full refund.
I have entered an incorrect address what do I do now?
If you have miss-spelled or auto-filled in an incorrect address, simply reply to your order confirmation email and confirm. Once you double-check if the address given is wrong kindly notify us. If the given address is wrong we can change the address to the correct one within 24 hours. No refund will be given after the 24 hours of incorrect submission. 
I have a question that wasn't answered, can you please help?
Absolutely! we will be happy to assist you in any way we can. We do receive a large number of emails, If you wish to get a prompt response please attach your order number and address the problem clearly, thanks